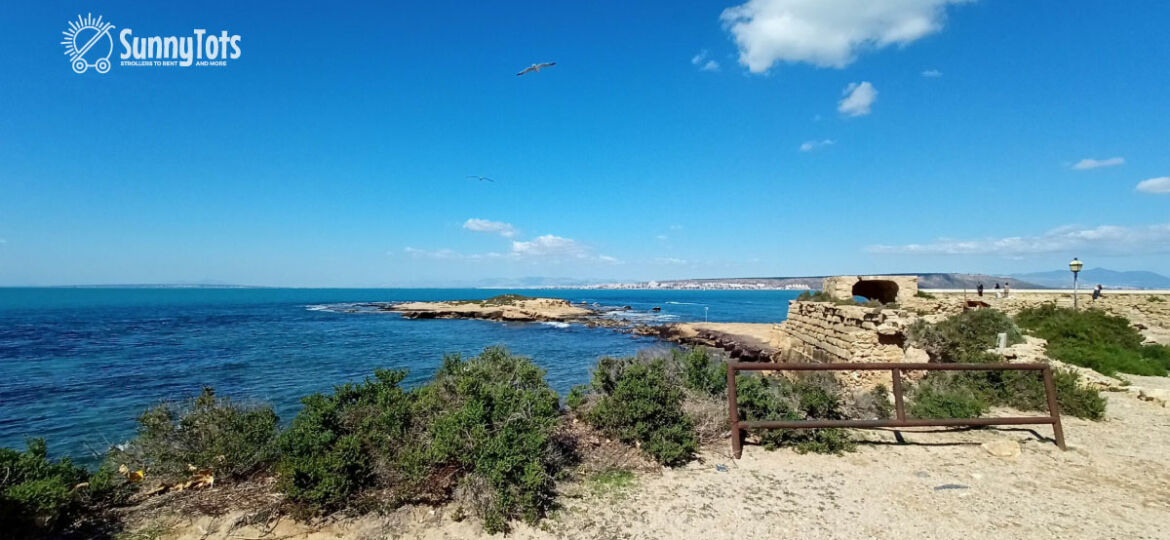 In the past few weeks our beautiful  "Comunidad Valenciana" has successfully reduced the Covid contagions and therefore we feel very optimistic and happy.  As a result of our patience and discipline we are now able to move around freely,  within our community of course,  all the way from Alicante to Castellón.
Having been in lockdown for so long we decided to arrange a small family trip and headed for Alicante. Such a pretty city!! And so many things to do!! You can visit the main city, the beaches, the incredible castle of "Santa Barbara" and of course its impresive Yatch Club.  There is a lot to do and see, so remember to take your stroller when travelling with todlers!! and yes, there is public transport but thank's to our weather it is so much nicer to walk and stroll around. Much more enjoyable. !!!!The little ones can have a super time at this incredible park!! take a look!!http://www.illusionworld.es/mundo-de-los-ninos.php
So off we went and, when we arrived,  we thought, just a minute, how about a visit to Tabarca? click here to get a feel of it!!http://www.youtube.com/watch?v=Eimni5iSssY.  The only inhabitated island in the community of Valencia.  And there we were, booking the boat trip  from Sant Pola (you can access from Alicante too) to the most incredible and enchanting island, full of history and tradition.  Summer seems to be the time to visit an island  but we were wrong,  you can visit it all year round, it never looses it's charm!! It only took 15 min to get there and we have to say that this is something you cannot miss out on if you come to visit us.  Tabarca is so calm, so authentic, so special.!!
Remember that holidays in Spain have  to be relaxed, fun, sunny and memorable. There are expreciences for all ages and for all kinds of families.  So start planing your trip.  We are completly sure that all of the places we recomend will make you feel just this way!! meanwhile we will plan ours and then, tell you all about it.