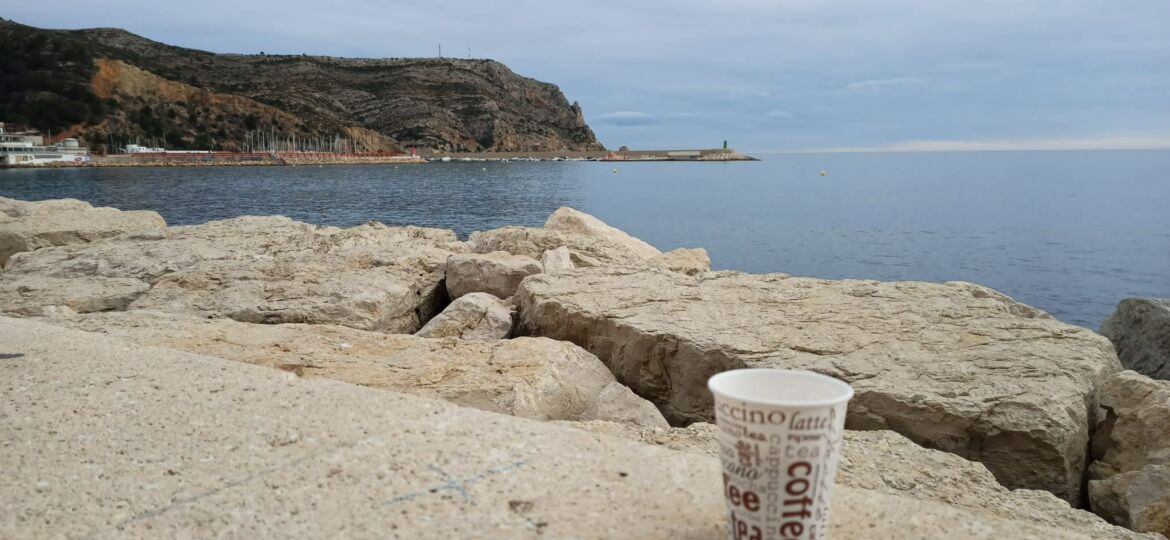 The pandemic (covid 19)has been in our lives since march 2020.  Now in Marina Alta (Costa Blanca, Spain), we are better but, until a week ago, we were under a "bars and restaurants lockdown".  Although this rules, we as social human beings are in desperate  need of  living small moments of  normality, such as having a coffee or snack near our spectacular sea, or our beautiful green sorroundings.
The word "Café" surely does'nt need translation, but "Murete", in spanish, means a small wall that divides two different spaces or environments. For us, in this context, "murete" is the small wall that separates the beach from the promenade and we love to sit there with our kids or friends and have a coffee, tea, or even a nice cold beer or glass of wine.
This means that although most bars and restaurant are shut, we are pleased to announce that some of them do offer take away's and therefore allows us to enjoy these small but very impotant moments. Now more then ever is time to enjoy small things.  Because small things  and small moments, matter now more then ever.