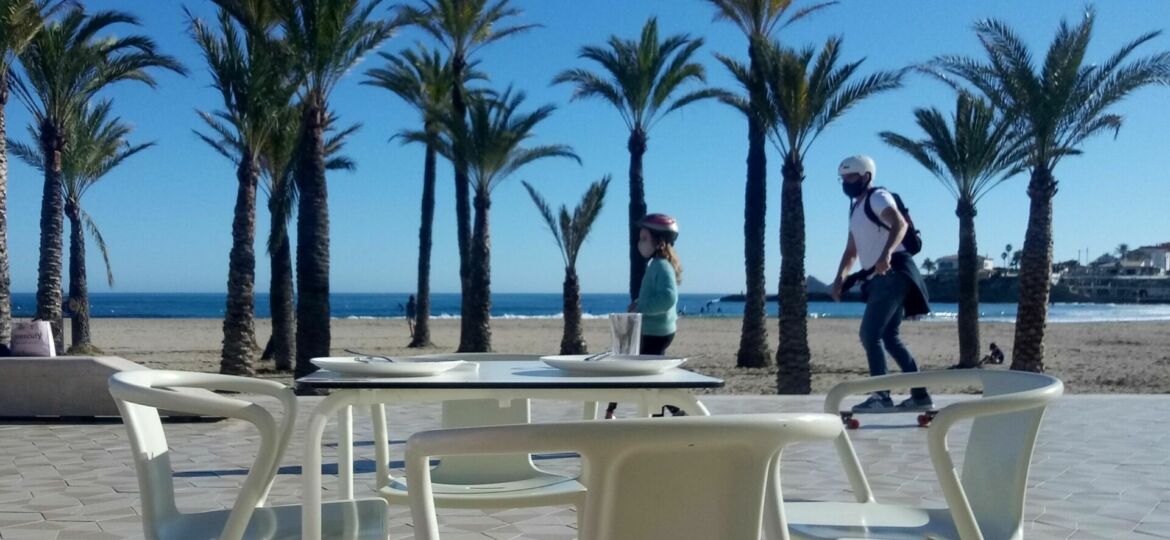 Can you belive it !!!
See our picture. We are in Xàbia/Jávea, Heladeria La Jijonenca, having a coffe.
Of course we are wearing our security anty-Covid masks but, could be possible take of all our clothes because the weather is superb in this December.
Thanks to the vacunation process We are very close to come back to the Old Normality. Take care until all will be under control.
We trust to see you again soon in la Costa Blanca.