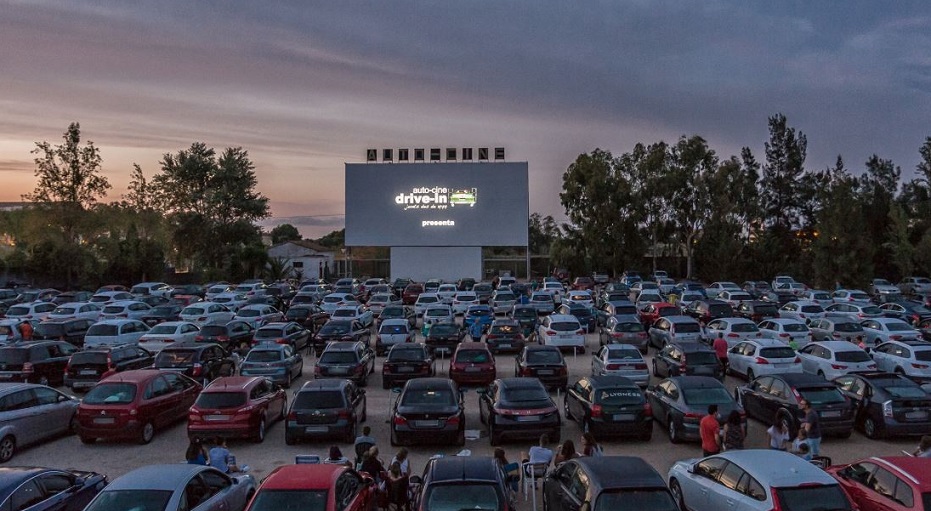 This year we wanted to go to the cinema to celebrate  Valentine´s day.  The problem was that, with the current restrictions, all the cinemas were closed …. except one.  Here, in La Marina Alta, we are very lucky to have an authentic drive-in cinema.  Oh how wonderful to enjoy good films like in the old days!!! They even have original version on every week wich gives all different families the opportunity to enjoy this great exprecience!!!
So we arranged a babysitter for our little one, drove from Xàbia/Jávea to Dénia, and at the end of "carretera de les Marines", direction to "El Verger", very close to "Els Poblets",  there we were.  It was just how we imagined,  it's charm remains and you suddenly feel you've gone back in time, how nice to feel young again!!hahaahaha. Click here to get a feel of it!!https://autocinedrivein.com/
After parking our car we collected our "Menú San Valentín";  Two sandwiches, two drinks, french fries, two glasses and a small bottle of Cava (our spanish Champagne). We totally recommend eating any of their menus as they are freshly made and so tasty!!!
The movie, La La Land, was very appropriate for that special occasion.  And ohh how nice to be sitting in your car with no kids, no ipad, no stroller , no mummy this or daddy that!!! just that beautiful melody coming through the radio, relaxing and soothing!!
But as it  were, we can't help beeing the way we are and as parents who share many experiences with our kids, as soon as we left we promised ourselves we would bring them here. We can´t help it, parents after all!!!
So just keep this in mind. If you're thinking of coming over on holidays to our pretty Costa Blanca, don't hesitate in spending some hours enjoying this experience. It was awsome!!!