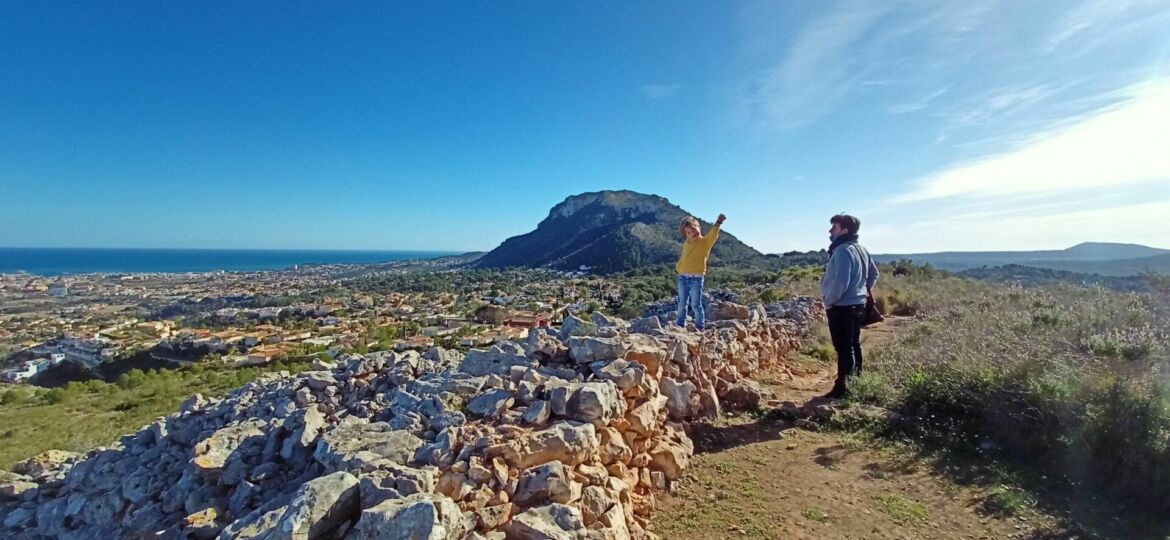 Today we are in the emblematic Montgó Mountain. Part of our history, landscape and culture. Take a look to enjoy it's beauty.https://www.youtube.com/watch?v=knfZ3i1uWQo
We wanted to visit the Iberian arqueological settlement dated of the VI century B.C. , Benimàquia.  Sometimes we have places close to us we never consider visiting but then something good came with the pandemic. It made us appreciate what we have.  Because nature offers you everything you need in these times such as security, fresh air and tranquility.  And here in Javea we have a lot of this, luckly. So off we went.
You have to take a small drive and just a little easy walk across the mountain to get there.  Very easy for little kids.  From the top of the settlement we can see our Beautifull Marina Alta. The place offers 360º views and we can enjoy Xàbia/Javea, Denia, Pedreguer, La Xara, Jesus Pobre, Gata de Gorgos,  all arround of us.
Today it is a clear day and we can see beyond a 100 kilometers arround; Valencia, Gandia, Oliva, Cullera, and all the majestic mountains of la Safor and Marina Alta are easy to contemplate with full details.
So here's another place to visit on your holidays. It is amazing.  And from now on, we will continue visiting charming places so we can tell you all about them. We hope you can enjoy them soon too !!!