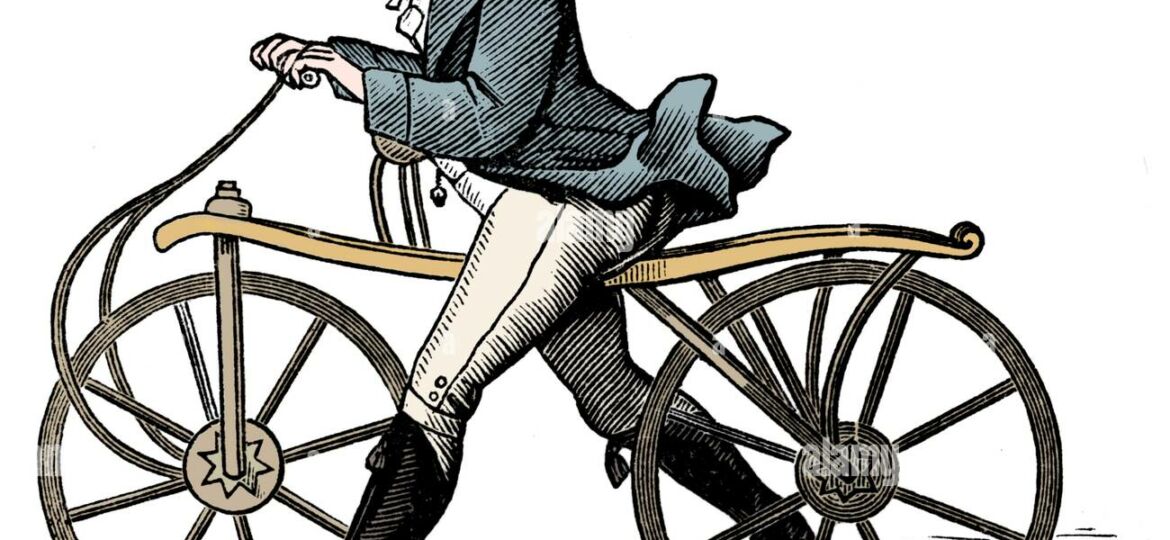 When we talk about bikes with no pedals, probably we think that is something new, related with the actual ergonomic science. But we are wrong, because that gadget was invented on the 19th century.
The first balance bicycle was the dandy horse, and was invented by Karl Drais, the earliest form of a two-wheeler – without pedals. His first reported ride from Mannheim to Rheinau (now a section of Mannheim) took place on June 12th , 1817.
Drais was a German inventor and invented the Laufmaschine ("running machine"), also later called the velocipede, draisine (English) or "draisienne" (French), or nicknamed, dandy horse.
This incorporated the two-wheeler principle that is basic to the bicycle and motorcycle and meant the beginning of mechanized personal transport. In 1997, German designer Rolf Mertens developed the first commercially produced Laufrad "running bike" called LIKEaBIKE.
Sunny-Tots is conscient of the benefits of balance bikes and offers Puky,  the best learning bike of the market from 2 to 4 years old.  You can rent it and enjoy of the Marina Alta (Xàbia, Jávea, Dénia, Teulada, Moraira, Calp, Calpe, etc.) with your children.